We offer 3 variants of logs output:
1) Raschle Bags
The recommended dimensions of a rasche bags are 57 x 104 cm.
The mass of one bag with logs is from from 15 to 30 kg.
The volume of one bag is 0,08 m3 (13 bags = 1 m3).
+ easy handling
+ minimised storage area by stacking bags
+ faster drying due to improves air circulation
+ 50 FREE raschle bags are provided with units supplied with bagging device
- lower performance due to bags replacement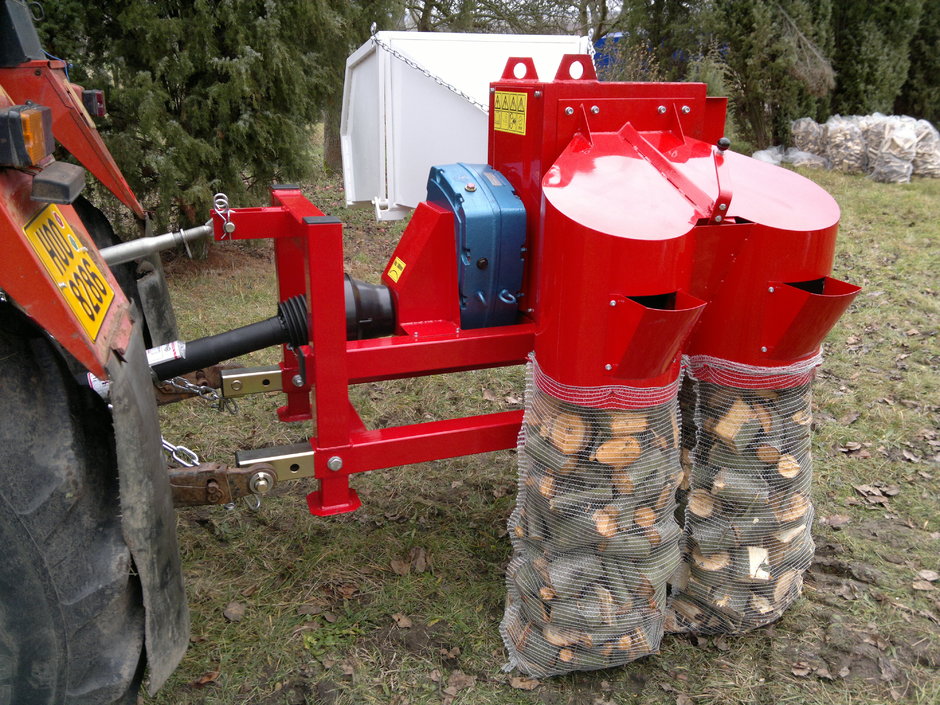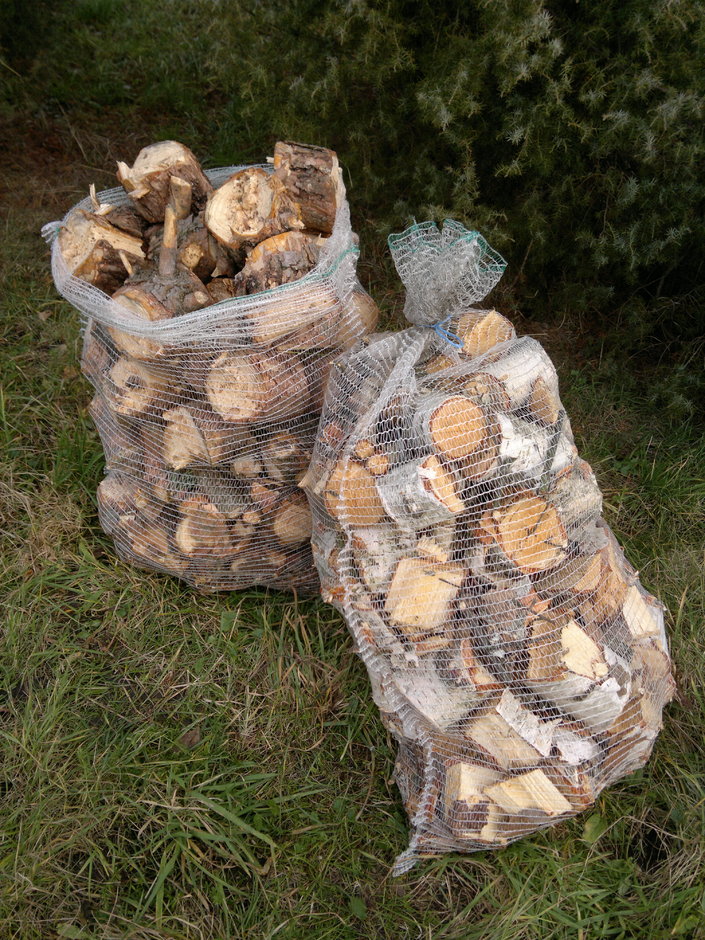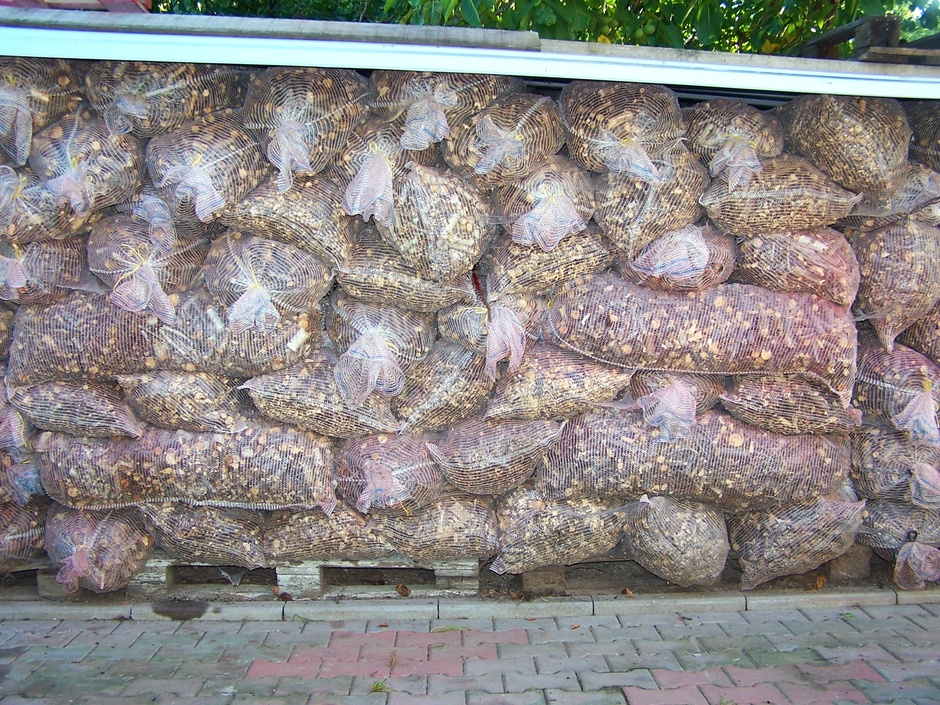 ---
2) high volume bags- Big-Bag
The recommended dimensions of big bags are 90 x 90 x 100 cm.
The mass of 1 big-bag with small logs is from 150 to 300 kg.
The volume of 1 big bag is 0,8 m3.
+ higher performance during logging
+ minimises storage area by stacking bags (2 to 3 layers)
+ faster drying due to improved air circulation
- a suitable tine equipped handling machine is required for moving bags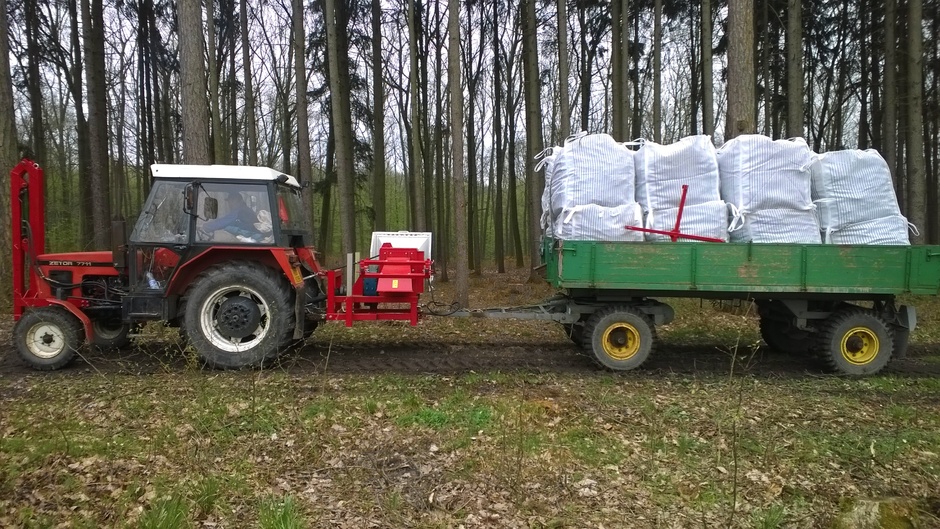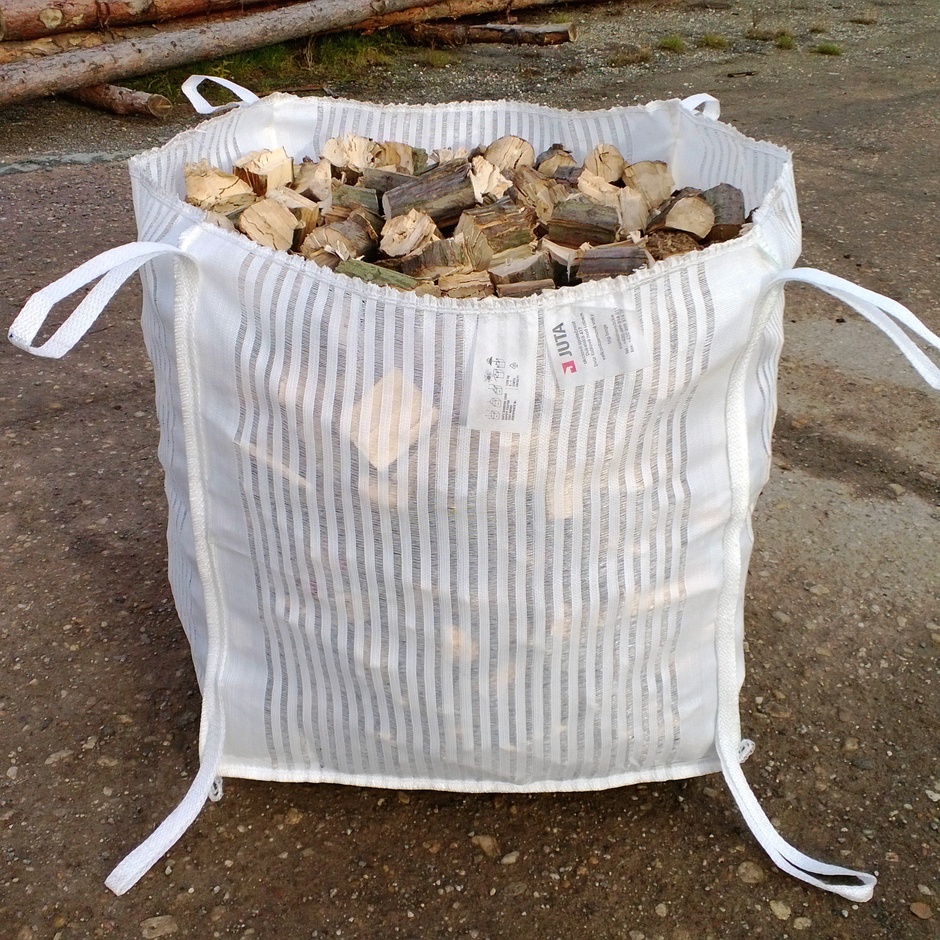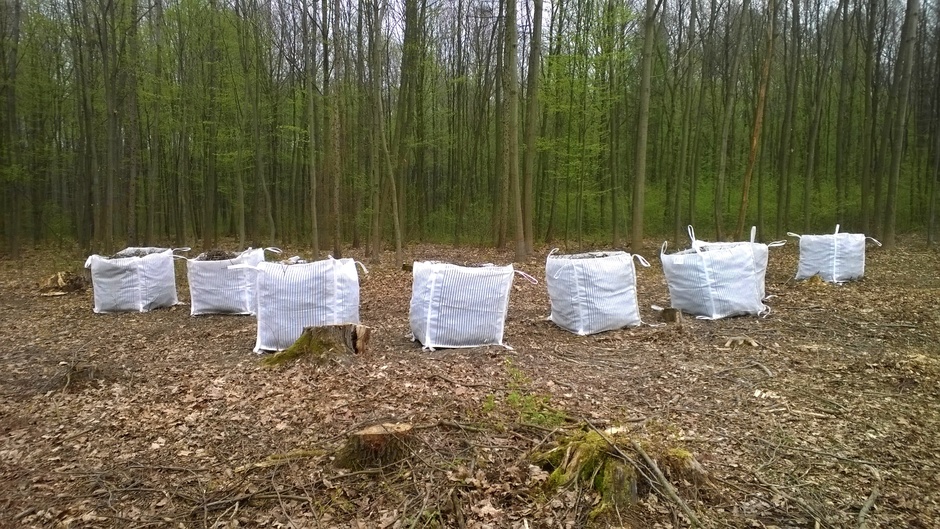 ---
3) belt conveyor
The belt conveyor is driven by a V-belt or hydraulic motor.
The advantage of the hydraulic motor is the possibility of the rotation speed regulation. This makes it possible to adjust the distance to which small logs fall on the trailer.
Belt conveyors are available in 2,1 or 2,6 m lengths and for series "110" also folding conveyor 4,1 m.
The angle of  belt conveyor is winch adjustable.
here you can downoald Heights of end of belt conveyor
Belt conveyors are transported in upright position and in case of folding conveyor in folded state.
+ belt conveyors provide highest possible working performance
+ A double bagging device or a slide can be attached to the end of the belt conveyor
+ The Big bags can be fitted in a dedicated metal stand which is placed under the conveyor
- slowerdrying during storage on a pile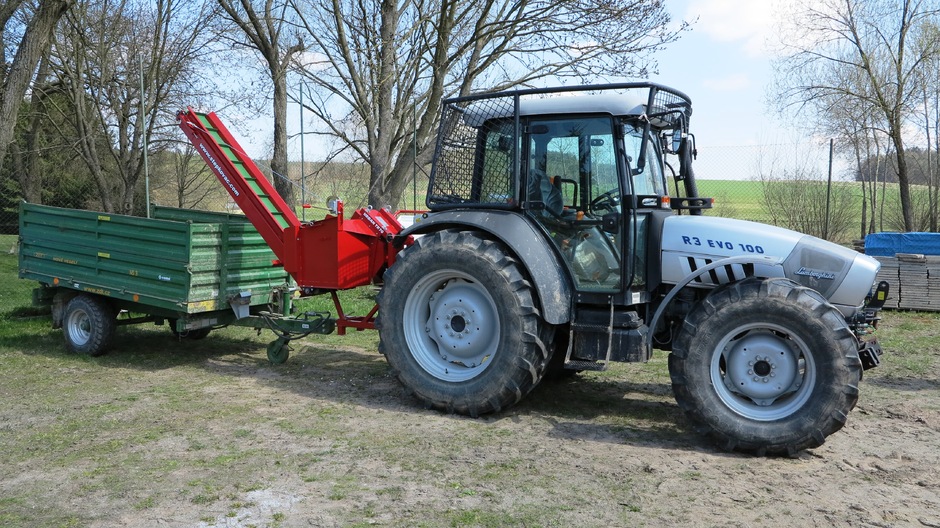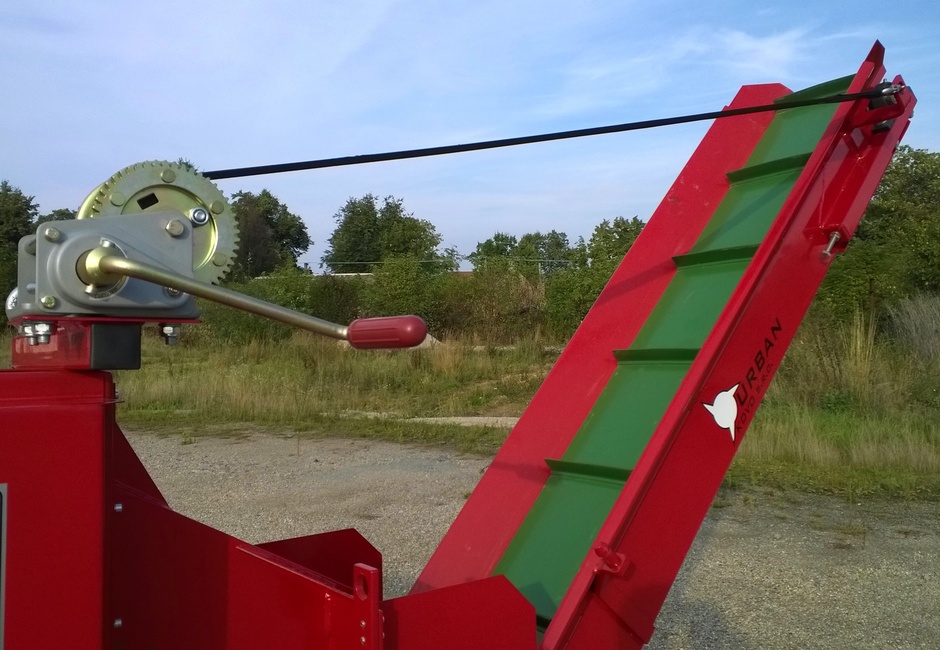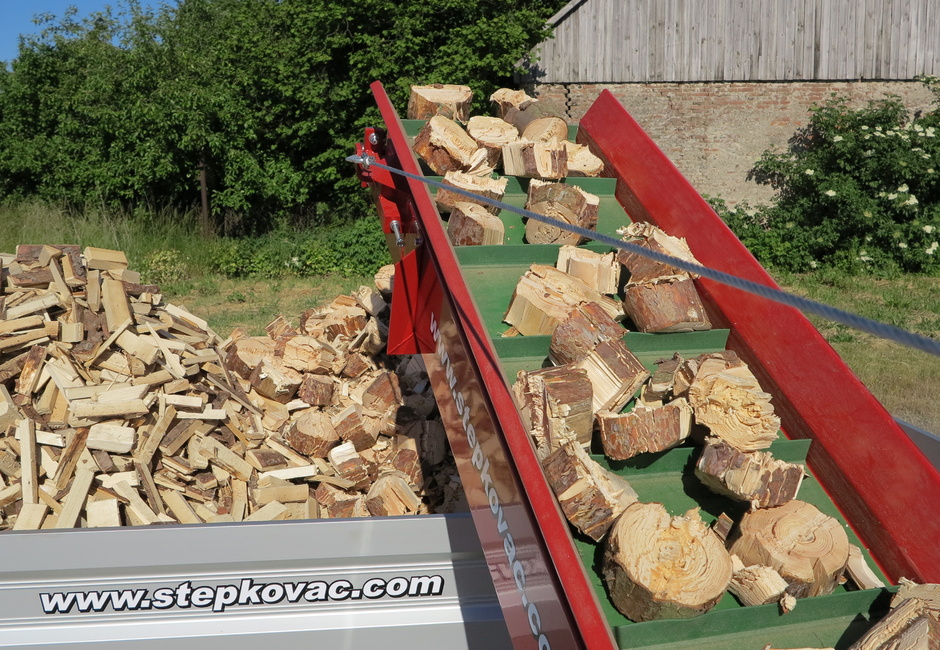 ---
THE REPRODUCIBILITY OF SINGLE OUTPUTS
The branch logger's base is the same for all types but outputs are different.  It is possible to change  more than one output for exemple a double bagging device for raschle bags and big bag-bagging device. Assembly and disassembly is very easy and fast.
The belt conveyor disassembly is possible but it is more complex and more time-consuming. It is better to mount a double bagging device for raschle bags at the end of belt conveyor.
So if you want to grab the chips sometimes on a pile and sometimes fill them in raschle bags, it is an ideal solution to buy branch logger with a belt conveyor and an extra double bagging devoce at the end of conveyor. The bag is attached to the conveyor by means of four wing nuts, and the assembly takes only a few minutes.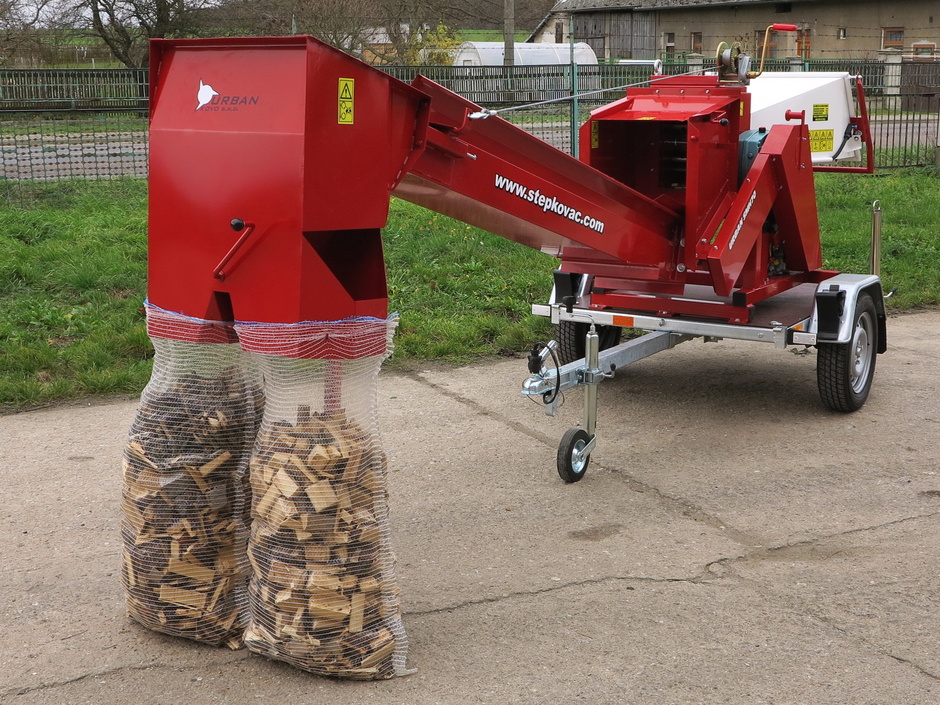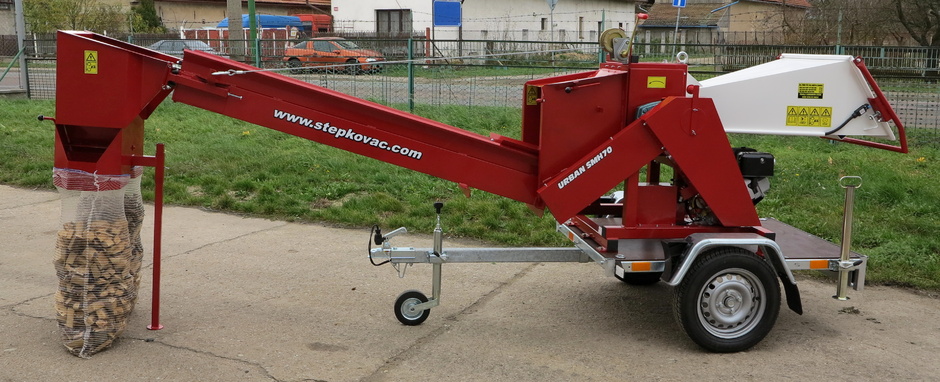 We offer a lightweight folding stand for filling Big-Bag under the conveyor. Together with this stand, we also recommend that you also purchase a slide to the conveyor, which makes it easier to direct the chord and direct it to Big-Bag.