Flywheel for TR70
The flywheel absorbs the shocks on the cardan and thus greatly reduces the strain on the tractor gearbox.
Category:

Optional accessories

Model series:

70

Catalogues code:

Offered from:

14.07.2016

Availability :

on stock
Suitable for logger:
TR70
The branch logger with a flywheel can process a slightly larger diameter of the material.
Flywheel is recommended especially for smaller and weaker tractors.
It can be mounted on all new and older machines from year of production 2011.
The flywheel is supplied and assembled including the cover.
It is necessary to use a cardan with a friction overload clutch (the clutch with the latch is not suitable for the flywheel).
The overload clutch setting remains the same - 1600 Nm.
Product inquiry
Related Products
‹
›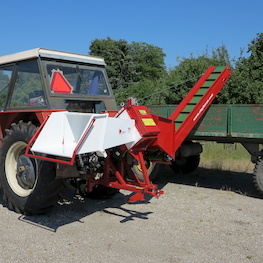 Catalogues code TR70 D2,6HB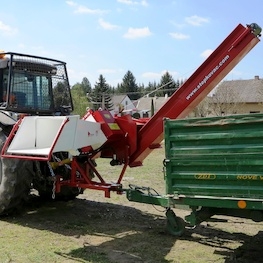 Catalogues code TR70 D2,6HZ